Background of Peter Vizzard & Judy Lynne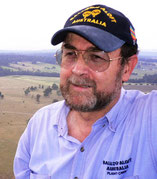 Peter Vizzard
Birthday: 28 Nov 1945
City of birth: Sydney, Australia

Former World Hot Air Balloon Champion, won in 1983 in Nantes, France.  He was also twice Australian Champion and has won championships in New Zealand, Malaysia, and Russia to name but a few.
Peter has a license to fly Airships and Gas Balloons., as well as having held a U.S. private pilot's fixed wing license for many years. 
Peter has been ballooning since 1966, his first balloon being home made...  plastic film held together with sticky tape, with ropes coming down to a plastic lawn chair.  He held a 'weed burner' over his head to keep the air hot inside the envelope.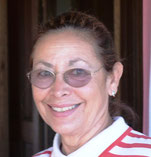 Judy Lynne
Birthday:  22 July 1943
City of Birth:  Gary, Indiana  USA
Judy ventured to Australia in 1971 where she got a job as a journalist on television in Sydney.  In 1975, she was sent to interview a 'hot air balloonist', one of only 4 in all of Australia! 
Judy became intrigued by the world of balloons, and became a pilot herself.  She won the Australian National Championships in 1985. 
Peter and Judy became business partners in 1980, starting the company, Balloon Aloft Australia.  This became one of the most successful balloon companies of it's time, ranging from passenger rides, to promotional balloons, to staging major balloon festivals.
Judy and Peter retired from active commercial ballooning at the end of 2007.